Watermelon Lemonade Blacklight Soap Bar - 5oz - VEGAN
NSW-WLS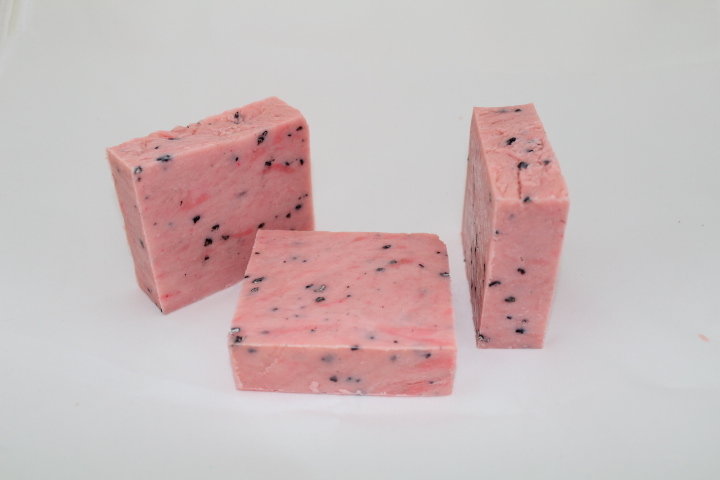 WATERMELON LEMONADE HANDMADE SOAP BAR
This soap is reactive to UV lights (black light) due to the neon coloring.
*July Product of the Month*
Loaf Size: 3" x 2.75" x 1" bars weighing roughly 5oz. These soap bars are Slab Style so they have a rough/unsmooth top.
Description: A blend of sweet watermelon and tart lemonade perfect for summer.
---
Ingredients:
Olive Oil, Water, Coconut Oil, Sodium Hydroxide, Organic Palm Oil, Shea Butter, Fragrance, Avocado Oil, Salt, Kaolin Clay, Oats, French Clay, Neon Color, Oxide, Activated Charcoal

Estimated Time Before Items Ship:1-2 weeks