Sweet Roses Goat Milk Soap Bar - 5oz
NSW-SRGMS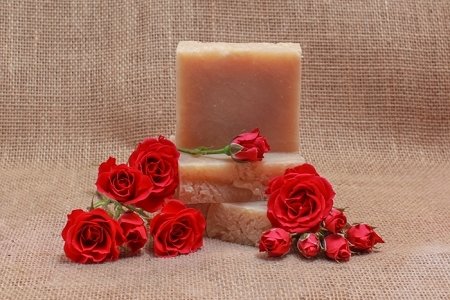 SWEET ROSES GOATS MILK SOAP BAR
Loaf Size: 3" x 2.75" x 1" bars weighing roughly 5oz. These soap bars are Slab Style so they have a rough/unsmooth top.
Description: A soft blend of floral notes makes this bold and sweet rose garden aroma worth remembering all through the day.
---
Ingredients:
Olive Oil, Coconut Oil, Water, Sodium Hydroxide, Organic Palm Oil, Fresh Goat Milk, Shea Butter, Fragrance.
---
Please note that due to the handmade nature of this soap, appearance, color and shape may vary slightly.

Estimated Time Before Items Ship:2-3 weeks