Confidence (Lemongrass Spa Collection) Shower Steamer - 3.5oz
MN-CLSS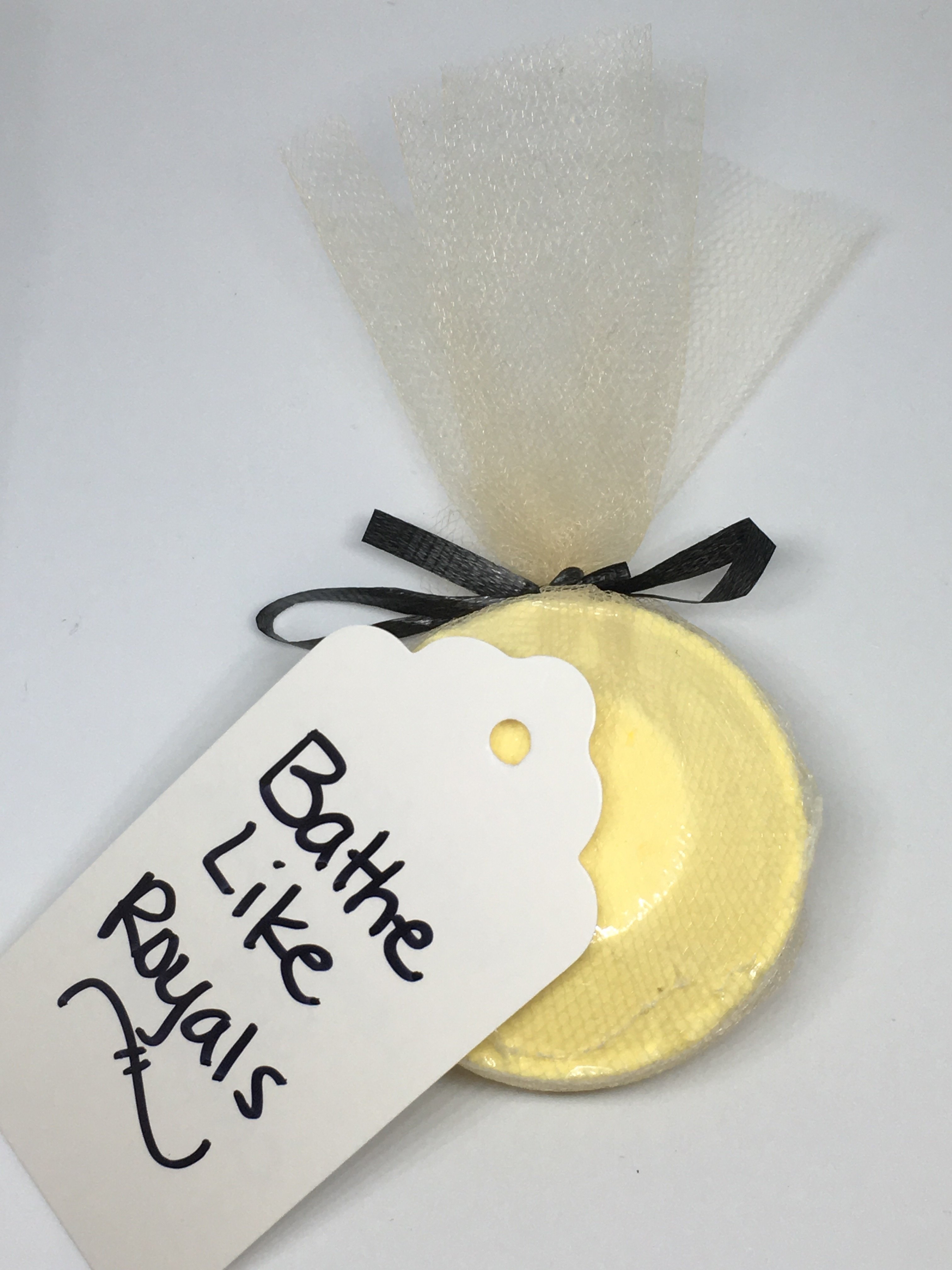 Confidence Shower Steamer
---
Scent: Lemongrass
Strength: Medium-Strong
Don't have a bathtub? That doesn't mean you have to miss out on a spa-like experience! Shower steamers are a great way to make your shower a soothing and therapeutic treat. Our shower steamers are activated by the steam and water droplets in your shower to create calming clouds of steam filled with your favorite aromatherapeutic scents. Just place your steamer on your shower floor (but not directly under the shower's stream) and enjoy the refreshing and empowering effects of our Lemongrass essential oil.
1 3/4" high, 8" diameter
---
Lemongrass essential oil benefits:
-Relieves headaches
-Reduces stomach aches
-Kills germs
-Acts as an astringent
-Reduces fever
-Boosts energy
The bright citrus scent can help relieve tension, irritability, and stress, making it easier to fall asleep.

---
INGREDIENTS:
Citric Acid, Corn Starch, Isopropyl Alcohol, Essential Oil
---
Please note: Due to the handmade nature of these bath bombs, appearance may slightly vary.

Estimated Time Before Items Ship:Up to 4 Weeks